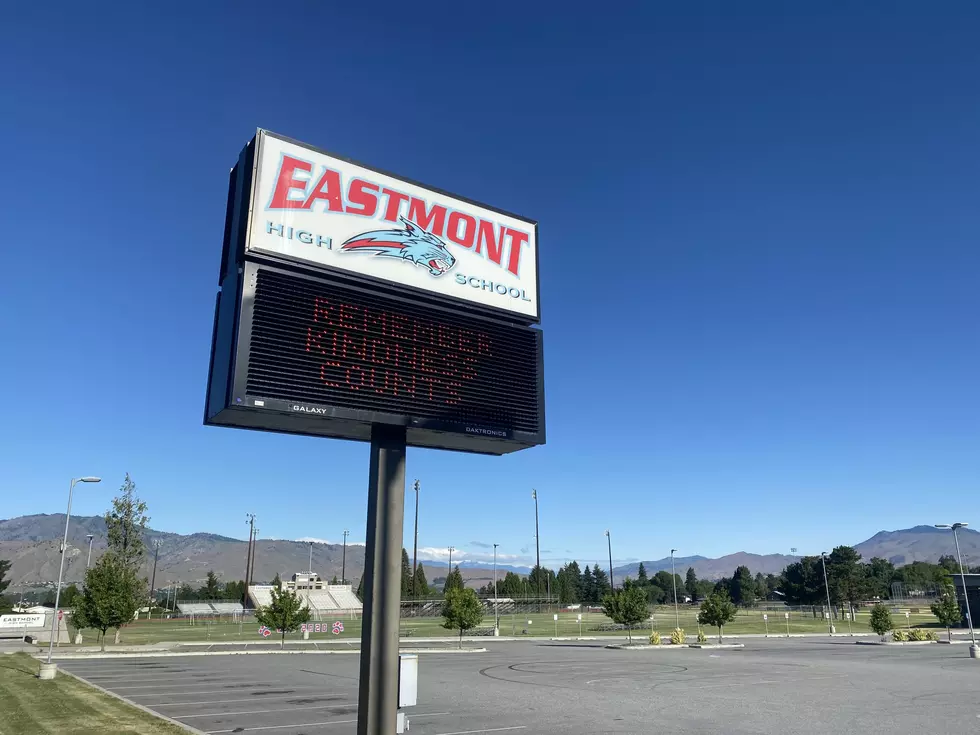 Eastmont District To Spend $3.6 Million On Upgrades At Campuses
The Eastmont School District is spending $3.6 million to make renovations and updates at some of its campuses. 
The improvements approved by the school board this week are divided into projects for maintenance and security along with athletic facility repairs. 
The biggest single cash outlay, $1.45 million, will be used to replace intercom systems at six schools. 
The second and third most expensive projects will replace the school bus system cameras ($675,000) and the failing lights at the Eastmont High School Stadium ($552,075). 
In addition, $255,000 will be used to replace the Eastmont Junior High School gym floor and $255,000 will go to replacing carpet at Clovis Elementary School. 
A total of $2.4 million is coming from one-time federal COVID-19 relief funds to work on technology/security projects. A variety of funding sources will be used on the remaining projects, which have been singled out for "Immediate Facilities Needs." 
The Eastmont School Board voted to start work on the upgrades immediately. 
They've been described by some Eastmont staff as a "band aid" to cover infrastructure needs without a bond package in place. 
Eastmont Superintendent Becky Berg put it another way. "If you can't afford a new house, but you need a new front door, you've got to find the money for the new front door," said Berg. "So, that's what we're doing."
A record $185 million bond was rejected in last year's election. Bonds require 60 percent voter approval to move forward. 
A scaled down package will likely be sent to voters next year, perhaps in February 2024. 
According to district staff, it would likely be for the three facilities in most need: Cascade, Lee and Kenroy elementary schools. Rock Island Elementary would also be in need of a roof replacement and an HVAC control upgrade. The bond could also be used for remaining security entry ways and/or measures.    
Among the projects excluded from the $3.6 million cash outlay approved by the board this week was $1.3 million for new softball fields on the Eastmont High School campus and $1.2 million to reconstruct tennis courts at the school.