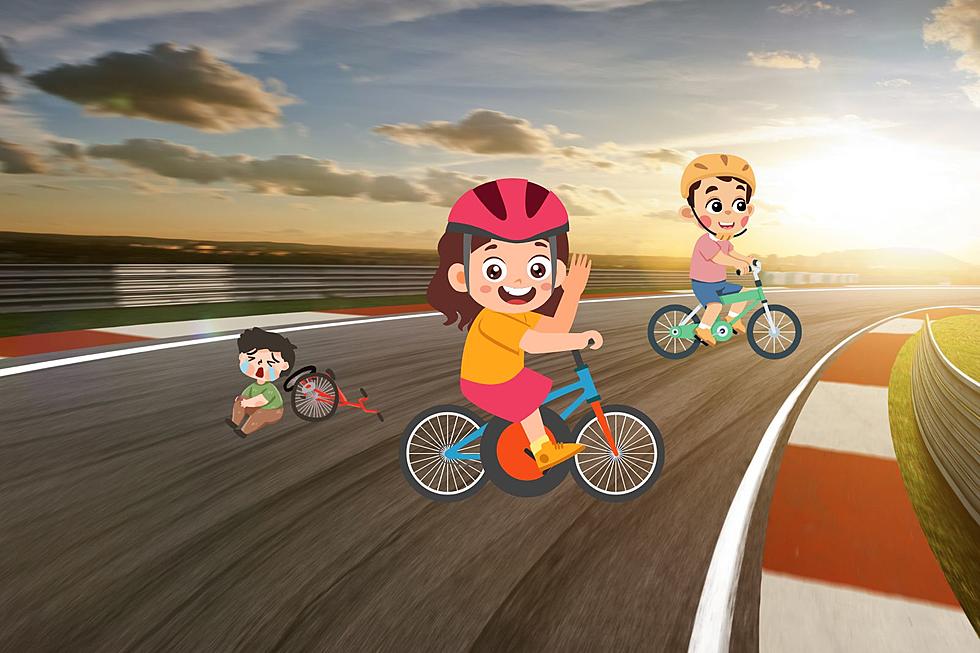 Free Bikes at the Wenatchee Valley Super Oval?
Photo Credit: Aly/Canva
Mark Your Calendar with this awesome July Date at the Wenatchee Valley Super Oval
WVSO Kids Bike Night by, Dick's Heating & Air Conditioning
Saturday, July 8th, 2023
Last year was a huge success with kids receiving bikes. 100+ in total given away!
How cool is that?! Getting the kids geared up with a brand-new bike is pretty special! and the variety of ages, so special!
Make sure to grab tickets here. And be sure to get the JULY 8th tickets!
Other awesome events happen all the time at the Wenatchee Valley Super Oval like, the big rig racing! How fun and jaw dropping!
I was able to attend a race one night where the cars had boats tied to the back of the rig and the destruction was so fun to watch!
(picture for reference below)
There's something about the atmosphere in the air when you go to these racing events. Sounds of the car racing passed, drinks being poured, food getting eaten and kids eyes wide open in awe of what's going on. Highly recommend a race night with you and some friends and or the family! I have never regretted going to a race night at the WVSO, in fact, it had me hooked to go more often!
Located above the beautiful Wenatchee Valley, you almost feel a world away from the hustle of town. Surrounded by spectacular views and fun on the track!
Don't sleep on all the fun happening at the Wenatchee Valley Super Oval, literally fun for the whole family!
Wenatchee Valley Super Oval (wvso.com)
---
Tri-City Water Follies: Hydroplane Racing on the Columbia River!
Get set for the Hydros to hit the water! July in Tri-Cities is reserved for Boat Races on the Columbia River! The HAPO Columbia Cup has H1 Unlimited Hydroplane boats racing for the title. Will you be there to witness all the fun?
---
10 Go-Kart Racing Tracks in Michigan
Go-kart racing that's fun for the whole family can be found at these 10 tracks in Michigan.