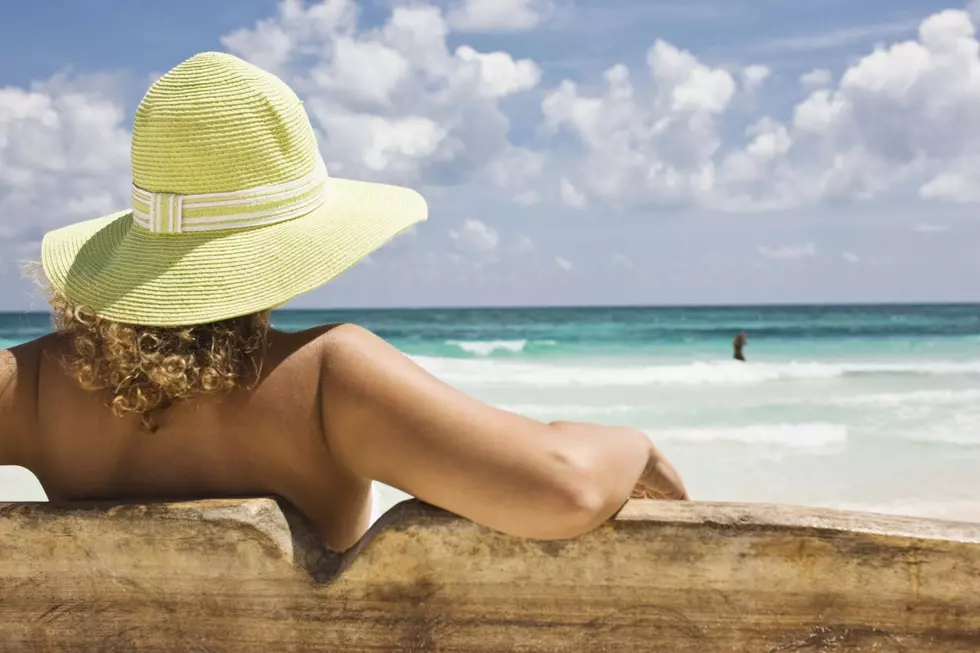 Need to Escape Washington's Cold Winter?
Jupiterimages
I'm someone who finds living in Wenatchee a complete gift. But, at this time of year, I do tend to wish for warmer weather. The good news for anyone else tired of the cold: Today, as I write this is the last day of January.
January is traditionally the coldest month in Washington State. On average, February daily high temps increase 10 degrees, from 39 to 49 degrees - according to Weatherspark.com 
Anyone wishing to walk around in t-shirts, shorts and flip flops? How about running without putting on 2, 3 or 4 layers of clothing. I'll take it. But that kind of weather won't get here for a few months.
Below are 10 places that can recharge and warm you up - at least for a week.
1) Oahu, Hawaii - I (besides my son) am the only one  in my family, who hasn't been to the Hawaiian Islands. Honolulu's Waikiki Beach, Surfing at Haleiwa or visiting Pearl Harbor are great attraction on Oahu. I would be content - just strolling along a beach, fueled by a poke bowl of food and a cold pina colada. 
2) Sedona, Arizona - It has great places to mountain bike & hike. Jeep tours are also popular here. But, look into pairing Sedona with Mariners Spring Training in Peoria, Arizona. Arizona Cactus League games run between February 24th to March 27th. Then the M's head North for T-Mobile Park
3) Big Island, Hawaii - Another popular destination in the Islands. Visit the Mauna Kea Summit for its great Sunsets. Snorkel with Manta Rays and (checks notes) well…it says here to visit the Hawaii Volcanoes National Park. After seeing Netflix's The Volcano: Rescue From Whakaari - I'll pass on that.
4) Santa Barbara, California - Go when the Summer crowds are gone. Bucket List item: The Old Mission Santa Barbara
5) San Diego, California - This time of year, temps are in the mid 60s to low 70s. Perfect to check out The San Diego Zoo, then stroll along La Jolla Cove in a t-shirt and shorts.
6) St. John, US Virgin Island - Now we're talking. High temps, near 80 degrees with quiet beach strolls on the outer edges of the island.
7) New Orleans, Louisiana - Keep Tuesday February 21st in mind. Its Mardi Gras 2023! Mardi Gras (or Fat Tuesday in old Timey 1900s Seattle) is always 47 days to Easter.
8) Catalina Island, California - Check out the Zip lines & see the bison? Yes, just like driving to Cle Elum - they too have bison! I'd go to Avalon, grab a meal and drink - and just chill.
9) Las Vegas, Nevada - The highlight of my trip to Vegas 5 years ago? Besides seeing Beatles Love - was getting a burger at In-And-Out!
10) Orlando, Florida - Disney World is 43 miles square miles of rides, adventure and memories. 51 Disneyland's can fit inside DW. I'd go in February, when the humidity doesn't overwhelm you and the kids. 
Inspirational source: GoNowOrNever.com