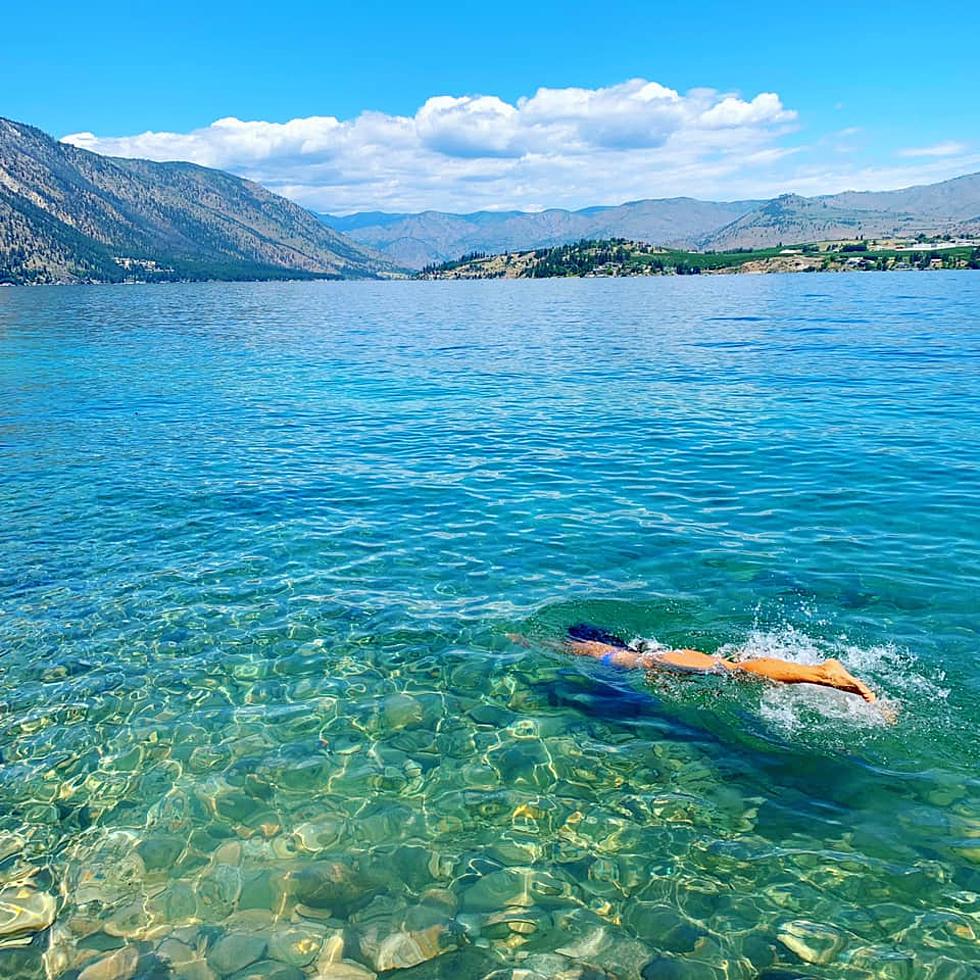 Welcome to Vacationland USA!
Marisol Woodward (Facebook)
Welcome to Vacationland USA!
With Labor Weekend and summer now in the rearview mirror. I still notice lots of traffic on Blewett Pass. Lots of people from the Westside of the Cascades come over every single weekend. Leavenworth, Lake Chelan, the Wenatchee Valley, and the Moses Lake Sand Dunes are here - and hard to stay away from!
Leavenworth
Oktoberfest - Come celebrate under the Bavarian ridgeline, in the most magical village in North America. Oktoberfest is celebrated the last weekend of September and the first two weekends of October. Make sure you get a ticket online - Don't get shut out!
Leavenworth Adventure Park (open all year; rain, snow, or shine) - The park is set at the entrance to Tumwater Canyon, a short 10 to 15-minute walk from the famous Leavenworth's blue Maypole. The adventure park attractions include an alpine roller coaster, a climbing wall, a trampoline, and a mining sluice.
Christmastown, Village of Lights (November 24th to December 24th) - There are few places around the globe that I would rather take in a pre-Christmas holiday evening, than strolling with my loved ones experiencing the Leavenworth holiday lights.
The Enchantments  - The alpine lakes with jagged peaks of granite invite adventurers from all over the world. Hike these trails and you'll find it difficult to put into words how awe-inspiring and beautiful this place is. Just like the Grand Canyon, pictures also don't give The Enchantments the justice it deserve.
Lake Chelan
Slidewaters - (open Memorial Day weekend to Labor Day Weekend) Rated by many as the

number one Waterpark in the State
. 
Bring your friends to a Lake Chelan winery and stay awhile - There are so many great wineries around Chelan and Manson. My recently discovered and now favorite winery, Benson Vineyards serves wine, charcuterie board staples, and pizza!
Boat/helicopter to Stehekin - The advantage of taking the boat to the end of Lake Chelan and the known civilized world, is the breathtaking views of the mountains along the way. Make sure you hit up the bakery and if you get the chance, take in a section of the Pacific Crest Trail, not far from town.

Here's more on this bucket list town.
Come stay at one of two great State Parks - You'll love being by the best lake in all of Washington state at Lake Chelan State Park or 25 Mile Creek State Park. Another great option is getting a tent or RV reservation at Don Morse Memorial Park and walking over for a cheeseburger at Lakeview Drive-in or taking a stroll into the many shops and restaurants in downtown Chelan.
Wenatchee
Catch a WHL hockey game with the Wenatchee Wild - Whether you're a fan of the Wild, Thunderbirds, Chiefs, Americans, Silvertips, Giants, or Winterhawks - You'll love seeing a game at the Town Toyota Center!
Mission Ridge - Take a 12-mile drive and climb almost 4,000 feet above the city of Wenatchee. If the Wenatchee Valley is socked in with a winter inversion of clouds - it's usually a bright sunny day up at Mission Ridge. A great place to go night skiing as well.
Pybus Market - Quality of life in Wenatchee went up when Pybus Market opened in 2013. Pybus to Wenatchee is Pike Place Market to Downtown Seattle.  Come eat at the great restaurants, or grab some fresh produce and fruit from local vendors. Farm to table - directly from the grower to you! Go look around the Market, and buy a gift from a Pybus Vendor to let the people in your life know you're thinking of them!
Moses Lake/Quincy/George
Come see a concert at the Gorge
- It was voted the best place to see a show in North America. Find out the concert lineup and make arrangements. You'll never forget seeing your favorite band/artist with the striking Columbia River Gorge behind you at sunset.
Hike, bike, or trail run at Ancient Lakes - Lots of options for you to take your time and stroll over to one of a few waterfalls in the trail system.
Come experience the famous Moses Lake Sand Dunes - Lots of great places to rev it up and go! 
Bring your boat or paddleboard and float on bright sunny Moses Lake - Several options for you to launch: 
Boat Launches
Cascade Park Boat Launch. 2001 West Valley Road - Cascade Park Moses Lake, WA 98837.
Lower Peninsula Park Boat Launch. 3519 Peninsula Drive- Lower Peninsula Park. Moses Lake, WA 98837.
Montlake Park Boat Launch. 401 Linden Avenue - Montlake Park. Moses Lake, WA 98837.
Don't forget your fishing pole and fishing license! There are lots of great Walleye to fish for! (Daily limit: 8)
INFO: KW3.com, City of Moses Lake
Leavenworth: North Central Washington's Alpine Village
Ranked as one of the best places in the country to spend Christmas
WASHINGTON's TOP 50 COMPANIES TO WORK FOR