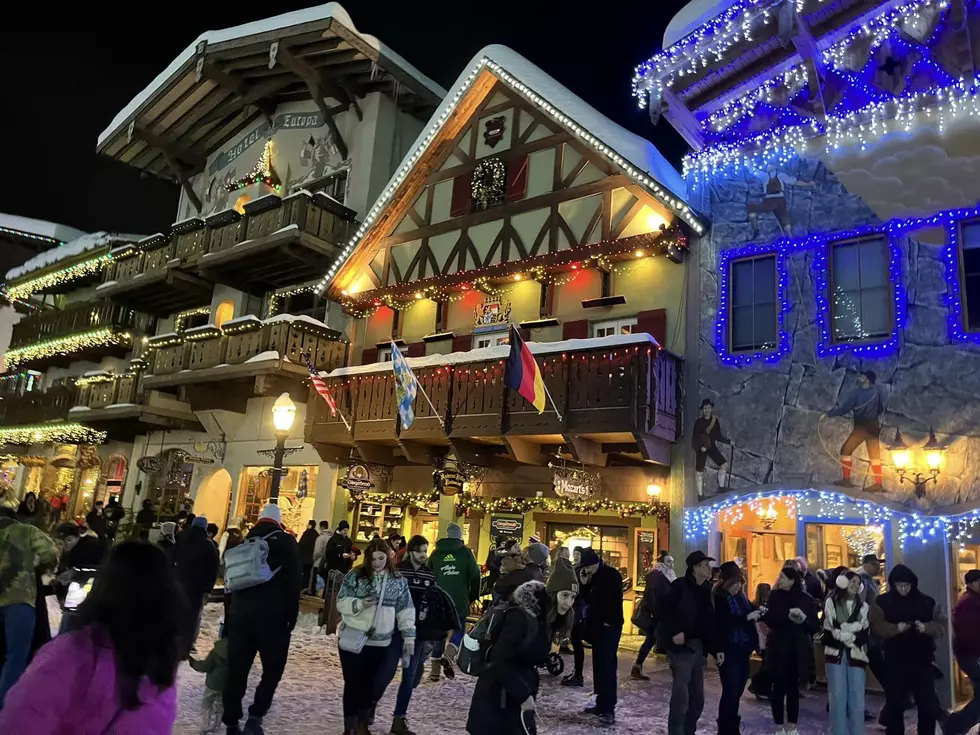 Leavenworth is Christmastown USA
Credit: Connor
One of the many advantages of living in Wenatchee - is only having to drive a half hour to Leavenworth. 
When "people watching" from a restaurant, or a coffee shop - I'll pick up that many tourists come from the Puget Sound/Seattle area. Other families and couples are here from across the country - or even from around the globe.

As a local, the best time to visit is on a Sunday night.
A huge number of visitors have left for home.
This past Sunday, Kyle - brother-in-law and I met up with the ladies of my family: My wife, daughter and mother-in-law.
We met them at Goose Ridge Winery, next door to Starbucks. After that we walked down Front Street, taking in the lights, the carousel and of course taking selfies to remember our visit.
We made our way to Munchen Haus for some Bavarian style bratwurst.
My go-to favorite is the BIG BOB Bratwurst. 
I washed it down with a Bootjack IPA. We even scored a table with gas flames…it was early evening and the temps were in the chilly upper 20s. Most tables DO have adjustable heat above the table.
Then it was time to head home - only a 30 to 35 minute drive.
If you do plan on taking in "Christmastown" on busy days, expect large crowds and lots of great things to do. 
For a full list of entertainment events in Leavenworth: visit the official Leavenworth events website LINK
---
Tripadvisor Top 3 Restaurants in Leavenworth
---
1 - Sulla Vita 
PRICE RANGE
$6 - $21
CUISINES
Italian, Pizza, Mediterranean, European
SPECIAL DIETS
Vegetarian Friendly, Vegan Options, Gluten Free Options
509-888-3440
---
2 - Icicle Brewing Company Restaurant
CUISINES
Bar, Pub, Brew Pub
MEALS
Lunch, Drinks
FEATURES
Outdoor Seating, Seating, Wheelchair Accessible, Serves Alcohol, Live Music
509-888-3440
---
3 - Watershed Cafe
PRICE RANGE
$9 - $32
CUISINES
American
SPECIAL DIETS
Vegetarian Friendly, Vegan Options, Gluten Free Options
509-888-0214
---
Tripadvisor Top 3 Hotels in Leavenworth
---
#1 Best Value of 75 places to stay in Leavenworth
810 US Highway 2, Leavenworth, WA
(844) 225-6478
---
#2 Best Value of 75 places to stay in Leavenworth
922 Commercial St, Leavenworth, WA
(509) 640-3414
---
#3 Best Value of 75 places to stay in Leavenworth
590 US Highway 2, Leavenworth, WA