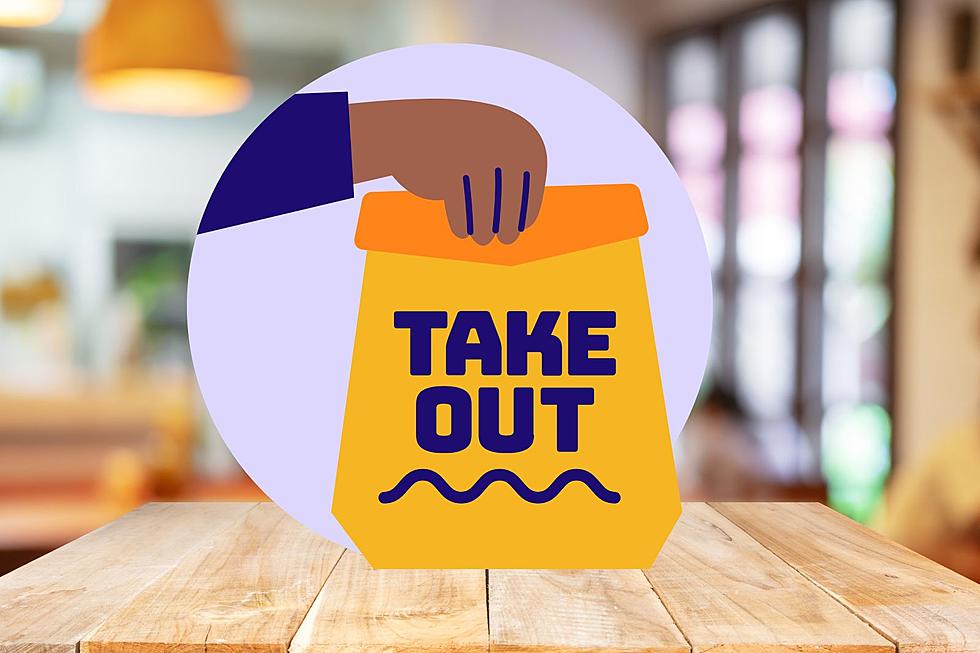 Let's get Takeout! – Wenatchee WA – Yelp
Photo Credit: Aly/Canva
Sometimes we don't want to dine-in experience. Sometimes we just want to go home and enjoy a meal without the hassle of cooking. Sometimes we want something yummy to bring along on a picnic. Whatever your "sometimes," is, this list has you covered with:
---
The 5 Best Takeout Places in Wenatchee WA (according to yelp)
1. Mission Burgers and Chicken
"Service was really good. super friendly staff and ninja fast.
Ambiance was fine. It's a small place meant to grab and go, I think. Patio eating area but I was passing through.
Food was good but I prefer a different taste. Just my preference, but I can tell the flavor mixes are very good. Not a fan of sweet pickles personally, but gave it a shot. Was good for a sweet pickle - not my thing. Still a 5 star." - Randy V.
MISSION BURGERS & CHICKEN - Yelp
---
2. Dizzy D's
"Service and food were equally great.  Definitely recommend anyone eat there. Great location" - Matt R.
---
3. Tiki Hawiian BBQ 
"I always come here to get boba!
The staff are friendly and I think they have the best boba drinks in town, I also had take out from this place multiple times and I've always enjoyed the food." - Anna C.
---
4. Lemolo Cafe and Deli 
"Such a great spot for lunch! Lots of seating both inside and outside. My boyfriend and I came here after a long bike ride. We decided to split the Turkey BLT which is their most popular sandwich and a salad with smoked chicken. Great quality and portion sizes. They even make their bread in house. We also had a fun time trying out their house made hot sauces. Don't skip on this spot!" - Sandra S
---
5. Steam Panda
"This place was so welcoming and amazing! My boyfriend and i have stopped in here for our trip everytime we come to wenatchee, This place is perfect! The soup dumplings are my favorite and are bursting with flavors, Their Tempura asparagus sushi rolls were delightful! Definitely recommend this place, they have many amazing options and great for the price! Dont have yo pay as much as din tai fung, but still amazing quality food! The decorations are very welcoming too, Feels like such a special place (:" - Daryna P.
---
Ok Now place those orders to go, and go home/to the park/ but don't go crazy!
---
Have You Visited Any of Washington's 7 Best Barbecue Restaurants?
Who doesn't like BBQ? I'm a HUGE fan of anything barbecued. Most people enjoy barbecue ribs, pulled pork, and chicken. There are several types of barbecue styles and flavors. If you want to roadtrip to some of the best BBQ places in Washington, you're in for a treat. Let us know which is your favorite. Are these the BEST BBQ restaurants in Washington?
---
Where Are Washington's Best Onion Rings Found?
We asked, and you replied. If you're looking for a great pile of onion rings, there are loads of restaurants and hole-in-the-wall bars that serve up a great plate.
---
6 Of The Best Places To Grab Yummy Ice Cream In Washington State
Get a cool ice cream cone at these 6 great shops around Washington State
---