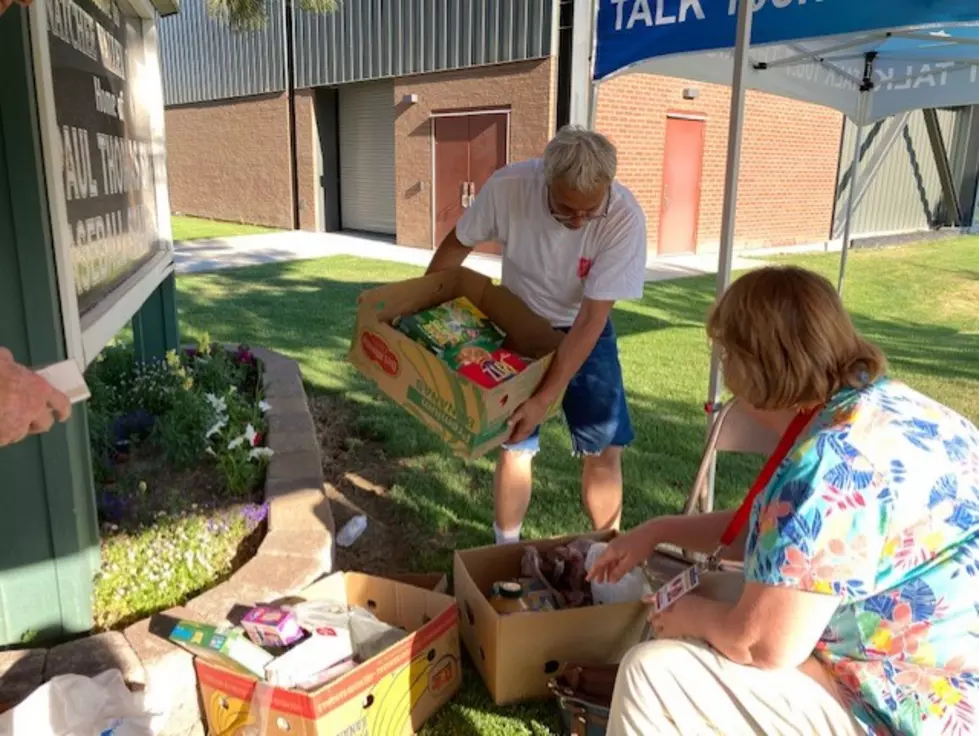 Wenatchee Salvation Army In Need Of Food Donations
The Salvation Army in Wenatchee is still looking for public support after Tuesday night's food drive at the Wenatchee ApppleSox game. 
There's been a dramatic increase in the use of their food bank and meal service since the beginning of 2023. 
Salvation Army Captain Nathan Darling says the sudden rise is the result of pandemic relief programs being discontinued.  
"We came into the New Year, the food stamp amount people would receive for food stamps, or that similar program, dramatically decreased," said Darling. "The supplementing they were doing, basically because of COVID, ceased."  
Darling says anecdotally, he's heard of SNAP benefits (food stamps) dropping from $200 to $25 for a family. 
He also says people are having a hard time finding housing this year.  
"I believe there was an incoming into the new year of the moratoriums, they were lifted," Darling said. "And so, that's definitely has increased people's food needs." 
Complicating matters locally is a chronic shortage of housing. Vacancy rates in the Wenatchee area typically hover between one and two percent. The area is also known for its high cost for housing. 
Last year's food drive at the AppleSox game took place at a later date in the summer, when about 150 pounds of no perishable food items were collected. 
The food drive at the game is a partnership with the radio stations of Townsquare Media. 
The Salvation Army is open for food and cash donations from 7:30am to 4pm on weekdays. It's food bank is open from 9am-4pm weekdays. The nonprofit offers free meals through its meal service from 3:20pm-4:00pm weekdays. 
It's located at 1501 Russell Street on the south side of Pioneer Park in Wenatchee.