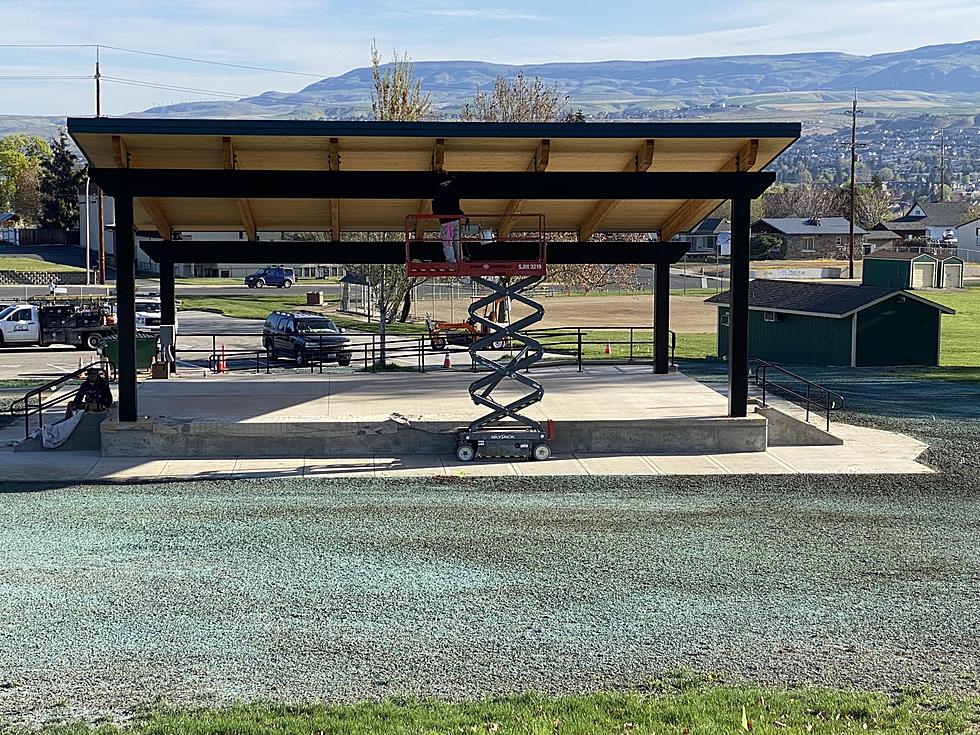 Wenatchee's Lincoln Park Project: STAY OFF THE GRASS, PLEASE!
Lincoln Park stage with fresh hydroseeding in foreground Photo courtesy Wenatchee Parks Dept.
The City of Wenatchee's Lincoln Park Improvement project is nearing completion and is scheduled to be re-opened for use on May 23rd according to Parks Director Dave Erickson.
The Parks department is asking the public to kindly "Stay Off The Grass"
Unfortunately, city staff have observed people damaging newly hydro-seeded areas despite signs warning to avoid the vulnerable material. "We have seen many people disregarding the closure and running through the new grass seed.  We would like to encourage people to stay out of the park and off the grass until it re-opens to allow the grass the opportunity to grow" said Erickson in an email to NewsRadio 560 KPQ