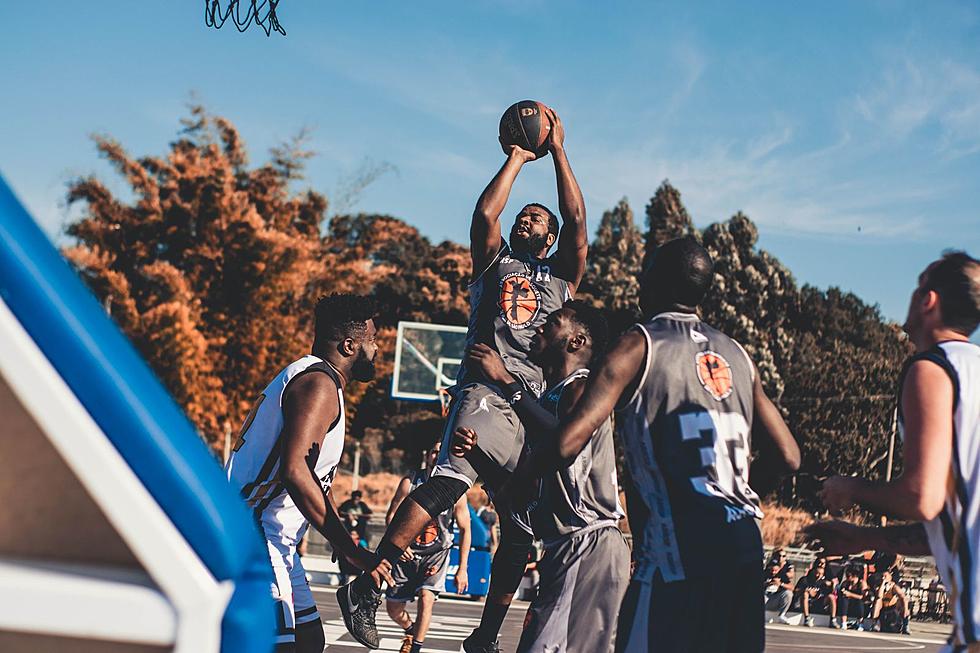 World's Largest 3-on-3 Tournament is in Spokane WA!
Photo Credit: Aly/Canva
Are you signed up for:
Hoopfest 2023?!
Saturday June 24th - Sunday June 25th, 2023
The World's Largest 3-on-3 Basketball Tournament! SPOKANE HOOPFEST 2023
Don't miss out on all the fun Basketball action!
Over 6,000 teams will battle it out in the streets of downtown Spokane Wa.
Don't have a team to play with? I'm sure you will know a person or two playing, grab a folding chair and head down to the courts to cheer them on!
With different Divisions to play in, there's a spot for just about all ages.
Adult Elite Division
High School Elite Division
Senior Elite Division
International Division
Standard Division
*Prices per division vary
---
Be a part of history by playing, being a spectator, or even a volunteer!
31 years strong for the Spokane Hoopfest! 
Don't forget that sunblock!
* Fun Fact: I may have gotten a tan line on my shoulder from carrying my purse the last time I went, yes the sun beams down!
According to the website, 45 Blocks of Spokane get shut down to be utilized as courts. Now I knew a majority of Spokane transformed for the big weekend, but I had no idea it was 45 street blocks! How Cool!
Get signed up here. 
Be a volunteer by signing up here.
You could volunteer to be a court monitor, or a general volunteer.
Don't miss out on all the fun, summer heat and memories to be made!
the 2023 Spokane Hoopfest is back!
Sign up, gear up and head out! Stay safe, drink plenty of water and again, please bring sunscreen!
---
Check Out The Incredible Basketball Action in Boise
Great hoops, ESPN, and dancing girls!
---
Check Out The Big Five Reasons To Watch Big Sky Basketball
Fun and sports meet in Boise!
---
Check It Out: Michigan Home Comes With An Indoor Basketball Court
This house has it all including an indoor basketball court, tennis court, pool, game room, library and so much more.