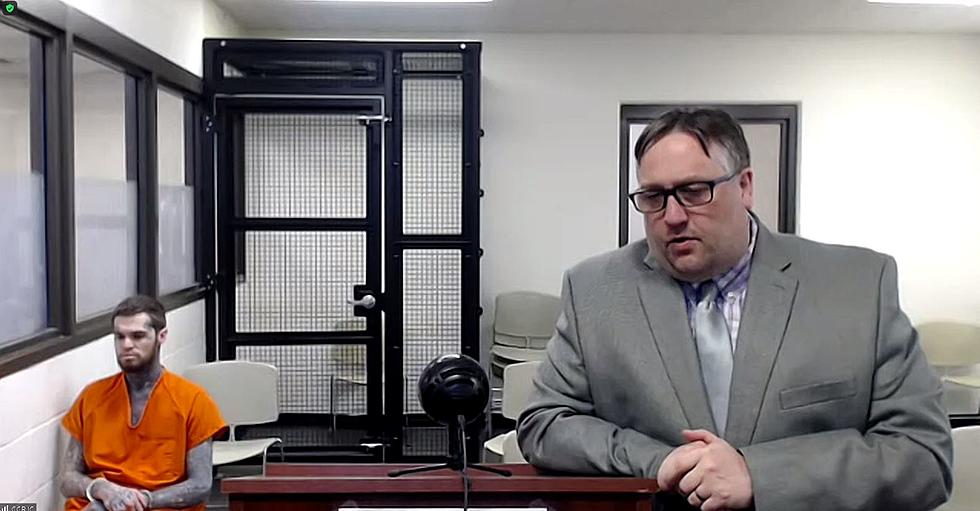 Murder Suspect Dalton Potter Gets Another Court Hearing
Source: Douglas County Court
Still no trial date set for the man accused of shooting and killing his ex-girlfriend on Badger Mountain Road, north of East Wenatchee in January.
Dalton Potter appeared for a hearing with his attorney in Douglas County Court today (5/23) to hear a trial date.
His attorney, Jesse Collins, noted problems with scheduling a trial too early due to the number of witnesses he still has to interview.
"I don't see myself ready for a trial in July at this point, but we can set the date and then see where we're at during the readiness (hearing) but if the court is comfortable setting a 3.5 (hearing) sometime in June and then setting the trial, that would be the route I request." Collins said.
A 3.5 hearing is held to determine if any statement of guilt can be used as evidence in a trial. Court Commissioner Phil Safar ruled in favor of Collins' request in setting the hearing date for June 27th.
Potter spoke only a few words. He responded to a question by Court Commissioner Safar on whether Potter is comfortable sitting for the hearing.
"Expressing to a correctional officer that I'm uncomfortable with Mr. Collins representing me and being in the courtroom today." Potter told the court.
Potter also had a few words for Collins after the hearing.
"I just want to say that I'm here against my will, just so you know. And once again, you misrepresented me." Potter said.
Potter's remarks are consistent with others made in previous court appearances. He has said that he doesn't feel comfortable filling out documents because they wouldn't be properly handled. At one point, he asked to represent himself. 
"I've been misrepresented by Mr. Collins from the beginning," said Potter in a March 13 hearing. "I was intimidated into going into an attorney booth." 

Touch a Truck 2023
Fun, family event at Wenatchee Valley College coordinated by the Women's Service League of North Central Washington