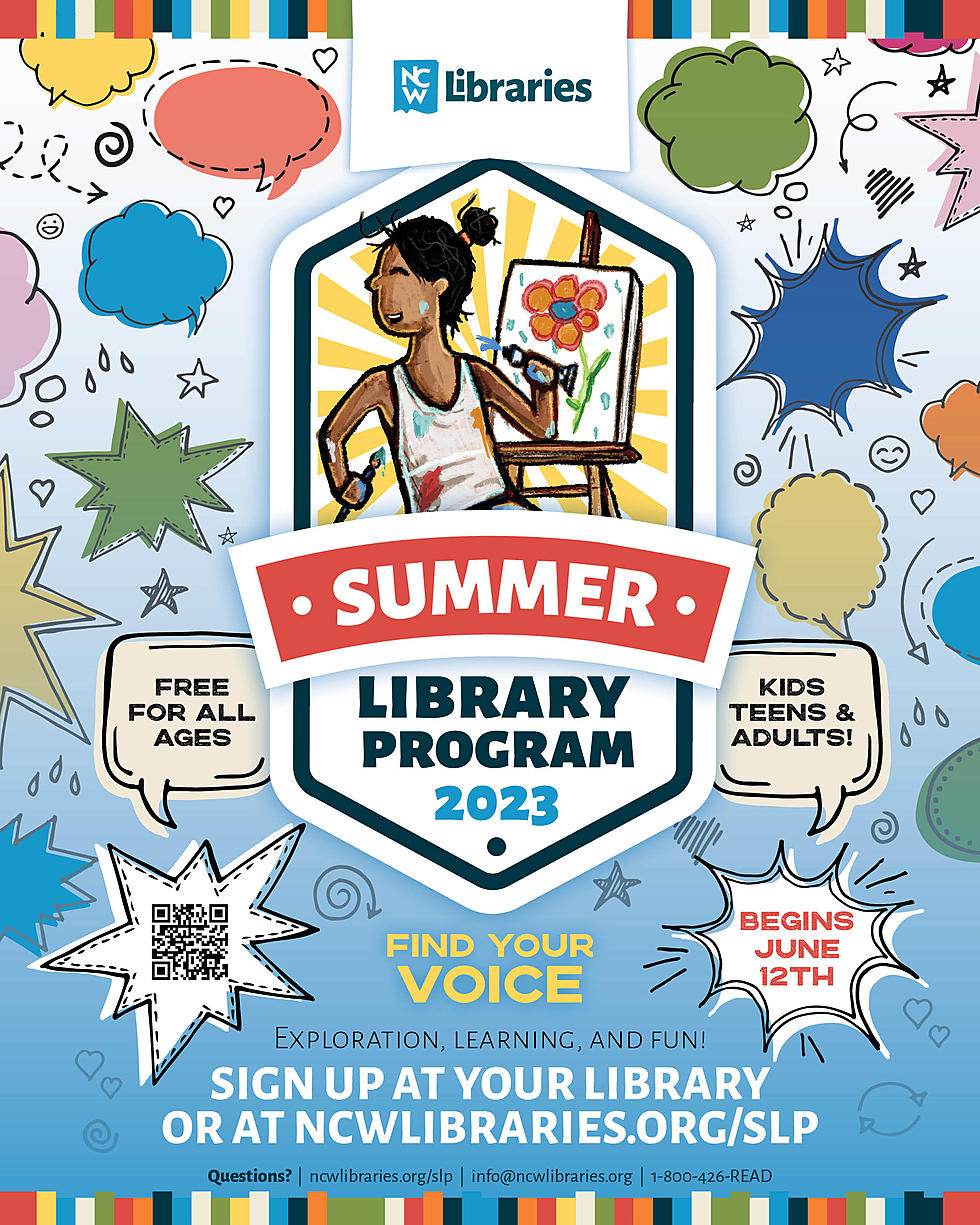 NCW Libraries Release Library Summer Programs on June 12
Source: NCW Libraries
NCW Libraries' annual Summer Library Program is releasing a list of fun and free programs, beginning on June 12.
Residents of all ages can participate in free programs and activities at libraries in Chelan, Douglas, Grant, Okanogan and Ferry counties.
NCW Libraries' Children Services Manager Abby Osborn said this program is meant to foster community connection during the summer.
"We're having a lot of really cool programs," Osborn said. "We have mariachi, we have ukulele programs, art programs, other music programs, tons of crafts, and it all begins on June 12."
Those interested in taking part in the summer program can check it out on the Beanstack website and app, where people can earn digital badges and raffle tickets in order to win prizes.

Kids and teens can pick up their own activity packs, while the adults can participate in Book Bingo, earning rewards while reading and taking part in free activities.
Activities listed on the event calendar can be found here.
NCW Libraries will also be offering three virtual programs through all 30 library systems:
Personal Essay Workshops for adults: Award-winning journalist, essayist and teacher Kristen Millares Young will lead an interactive writing workshop to help participants tell their own stories. Each hour-long session will begin with a one-page reading to inspire group discussion, followed by timed prompts that guide individual writing sessions. Virtual workshops are scheduled for June 14 at 7 p.m. and Aug. 2 at 7 p.m.

Virtual Music Technology for kids and teens: Award-winning music producer Brent Daniels will lead a high-energy, interactive, virtual program that shows how everyday devices are used by professionals to create the music and sounds that people love. Participants will create an original track. A virtual workshop is scheduled for June 28 at 1 p.m.

Magic Tricks and Secrets for kids: This is an interactive show where you can follow along and participate from home! Plus learn three simple magic tricks and stunts you can use to amaze your friends. A virtual program is scheduled for July 12 at 2 p.m.
You can register for all three virtual programs here on the online calendar.
Click here for more information about NCW Libraries' Summer Library Program.
2023 Arbor Day in the Wenatchee Valley