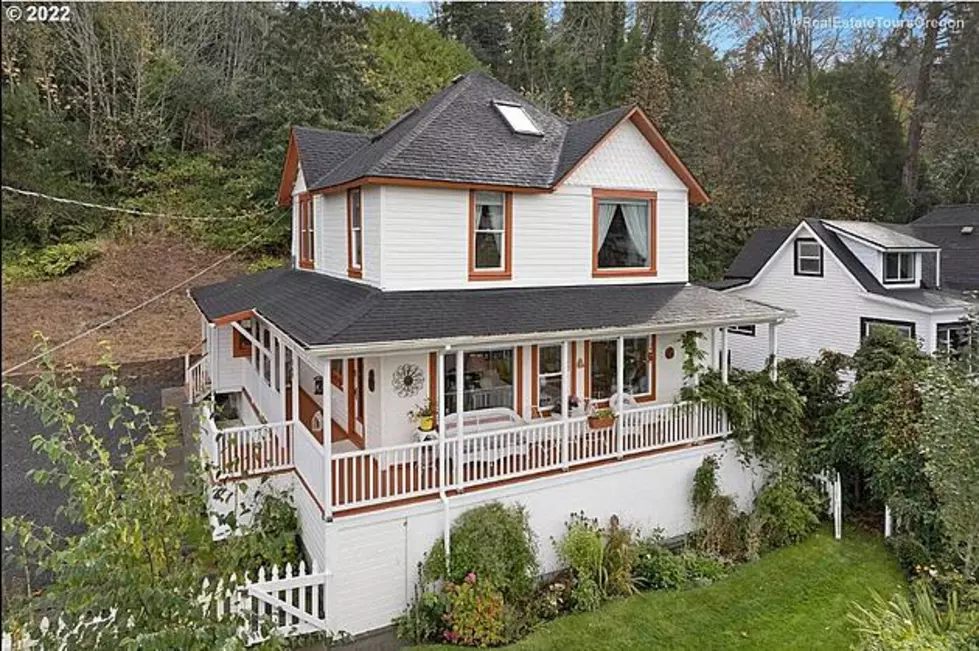 New Homeowners of Goonies House Advise You to Ignore the Karen Next Door
Zillow
Why do others feel compelled not to let others have fun?
The house used in The Goonies is a staple landmark of Astoria, Oregon. For years it was a tourist attraction. In the past, there have been some homeowners who wanted the house for the house itself, not because of the film and didn't appreciate visitors. That's always a downer as so many people loved The Goonies and still love it today. Well, the most recent owners of the house embrace it and welcome visitors to come up and take a photo in front of this iconic house. The bad news is they have a neighbor who doesn't appreciate this.
Next door they clearly posted a sign on their own home saying that Goonies are not welcome.
Well, they're not hearing that as anyone is welcome so they retaliated.
I love that they even put up a sign that say 'Hey You Guys!' as a quote from the film, welcoming them in. And they also put up that banner saying Ignore Karen to have them not worry about the one saying they're not welcome. I love it.
If you find yourself in Astoria, Oregon, feel free to check out The Goonies' house at 368 38th Street in Astoria. They still have the Zillow listing as well if you'd rather use a map, like a real Goonie.
MORE TO READ:
LOOK INSIDE: Kid Rock Is Selling His Grand $2.2 Million Detroit Mansion
PEEK INSIDE: Derek Jeter is Selling His Stunning Hudson Valley Lakeside Castle For Discounted Price
See Inside Garth Brooks and Trisha Yearwood's Malibu Beach House:
ALSO: See Inside Garth Brooks and Trisha Yearwood's Malibu Beach House:
ALSO: PEEK INSIDE JON BON JOVI'S NEW $43 MILLION PALM BEACH MANSION
LOOK: 'Muppets' Artist's Magical Woodland Home Could Be Yours
See Inside: Aaron Lewis' Luxurious $3.5 Million Rural Castle
LOOK: See inside a modern day castle complete with drawbridge
CHECK THIS OUT: This Texas Home Boasts Its Own Beach And Zipline
LOOK: Here are the best lake towns to live in
Many of the included towns jump out at the casual observer as popular summer-rental spots--the Ozarks' Branson, Missouri, or Arizona's Lake Havasu--it might surprise you to dive deeper into some quality-of-life offerings beyond the beach and vacation homes. You'll likely pick up some knowledge from a wide range of Americana: one of the last remaining 1950s-style drive-ins in the Midwest; a Florida town that started as a Civil War veteran retirement area; an island boasting some of the country's top public schools and wealth-earners right in the middle of a lake between Seattle and Bellevue; and even a California town containing much more than Johnny Cash's prison blues.
LOOK: Here is the richest town in each state
Just saying the names of these towns immediately conjures up images of grand mansions, luxury cars, and ritzy restaurants. Read on to see which town in your home state took the title of the richest location and which place had the highest median income in the country. Who knows—your hometown might even be on this list.
LOOK: Famous Historic Homes in Every State