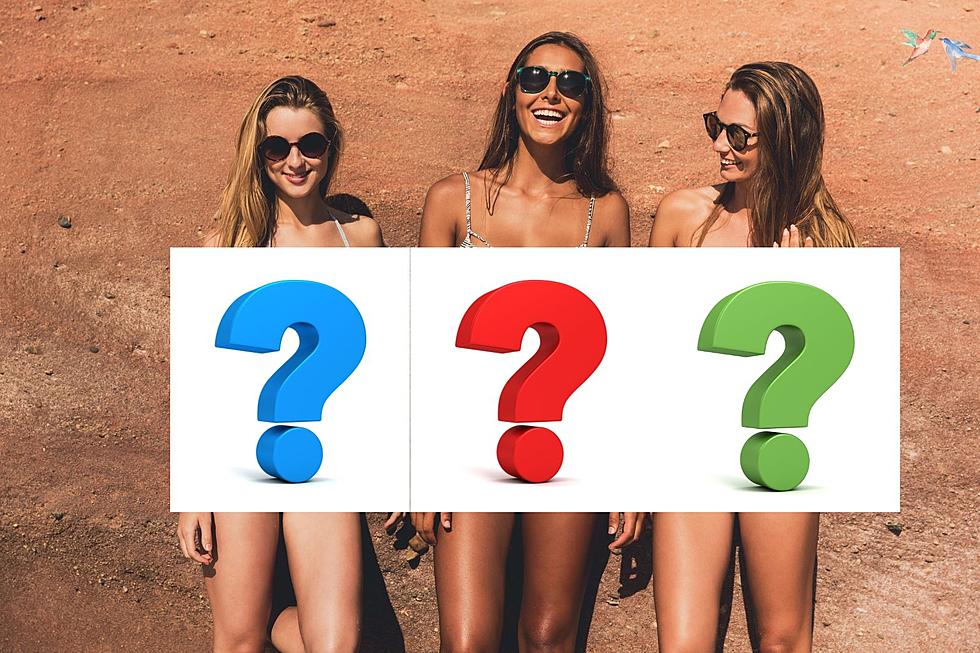 Are These the Most Popular Bikinis for Washington State for 2023?
Getty-Canva
Honestly, I couldn't tell you the last time I sported a bikini. Oh wait, when I was 19.

However, after posting this, it's something I may strive for. Summer is here, and that means swimsuits are coming out of hibernation. I do remember I had a navy blue bikini that I loved. I wore almost every day at the pool, it fit just right. For some people, summer is an excuse to shop for a new suit for the season. Personally, these days, I'm a one-piece gal, though, it's still another reason to shop. Most of my friends are bikini fans. Are you?
Bikinis aren't for everyone. Will you be wearing a bikini at the beach or pool? According to Google, a good bikini body includes but is not limited to: a thin waist, round butt, full-but-not-too-large breasts, and long legs. There should be no cellulite, no body hair, no stretch marks, no blemishes. You should be slender but not "too" muscular. (WHATEVER)
2023 Most Popular Bikinis for Washington State
Are these the most popular bikinis in Washington state for 2023? It might surprise you to find out the bikini made its debut on July 5, 1946 at a popular swimming pool in Paris.. According to Wikipedia, French engineer
Louis Réard
introduced the modern bikini, modeled by
Micheline Bernardini
. He named the design for a U.S atomic test which took place off the
Bikini Atoll
in the Pacific Ocean. The suit was a hit, especially among men. And, the model received 50,000 fan letters! While France embraced the style, the Catholic Church considered the style scandalous. Whatever you decide, the bikini has grown to be widely accepted in today's world.
Which style is your favorite? Do you wear a swimsuit or bikini for you? Or, are you wearing a bikini for the reaction of others? We're all different. I know I wouldn't feel confident in a bikini today.
How much would you pay for a bikini?
Depending on where you shop, the average cost of a bikini is anywhere between $20 and $200. According to the website Decisive-Beachwear.com, you should expect to pay more than $100 for a high quality suit.
After 4 years, I did join the local neighborhood pool. I can't wait. I'm a fan of the pool.
I won't be sporting a bikini this summer, though. I will be swimming in my one-piece suit, and taking leg photos. You're welcome.
LOOK: Popular fashion trends from the year you were born
Leg warmers, pillbox hats, and overalls are a few of the most memorable fashion trends over the last 100 years. Take a trip down memory lane and explore these trends.
7 Ways to Beat the Tri-Cities Heat
5 Sure ways to keep cool in the HOT Tri-Cities Summer.
Top 10-Tri-Cities Campgrounds
10 Best Campgrounds in the Tri-Cities